About Us
The Book Exchange is an independent second-hand bookstore, specialized in English language books with focus on Literature and Social Sciences.
We offer a wide selection of books in good condition at affordable prices.
If you're looking to sell your books, we're happy to take a look and see if we can buy your books. Keep scrolling to get an impression of the books we have on offer.
SELL YOUR BOOKS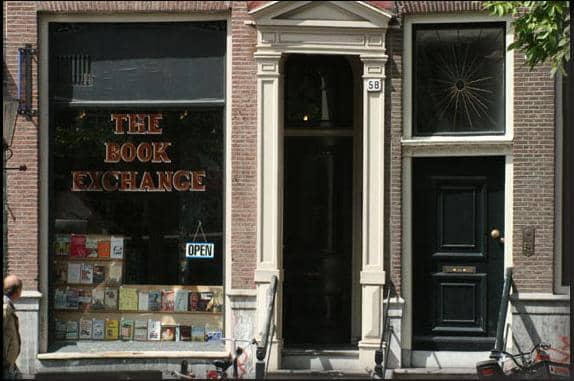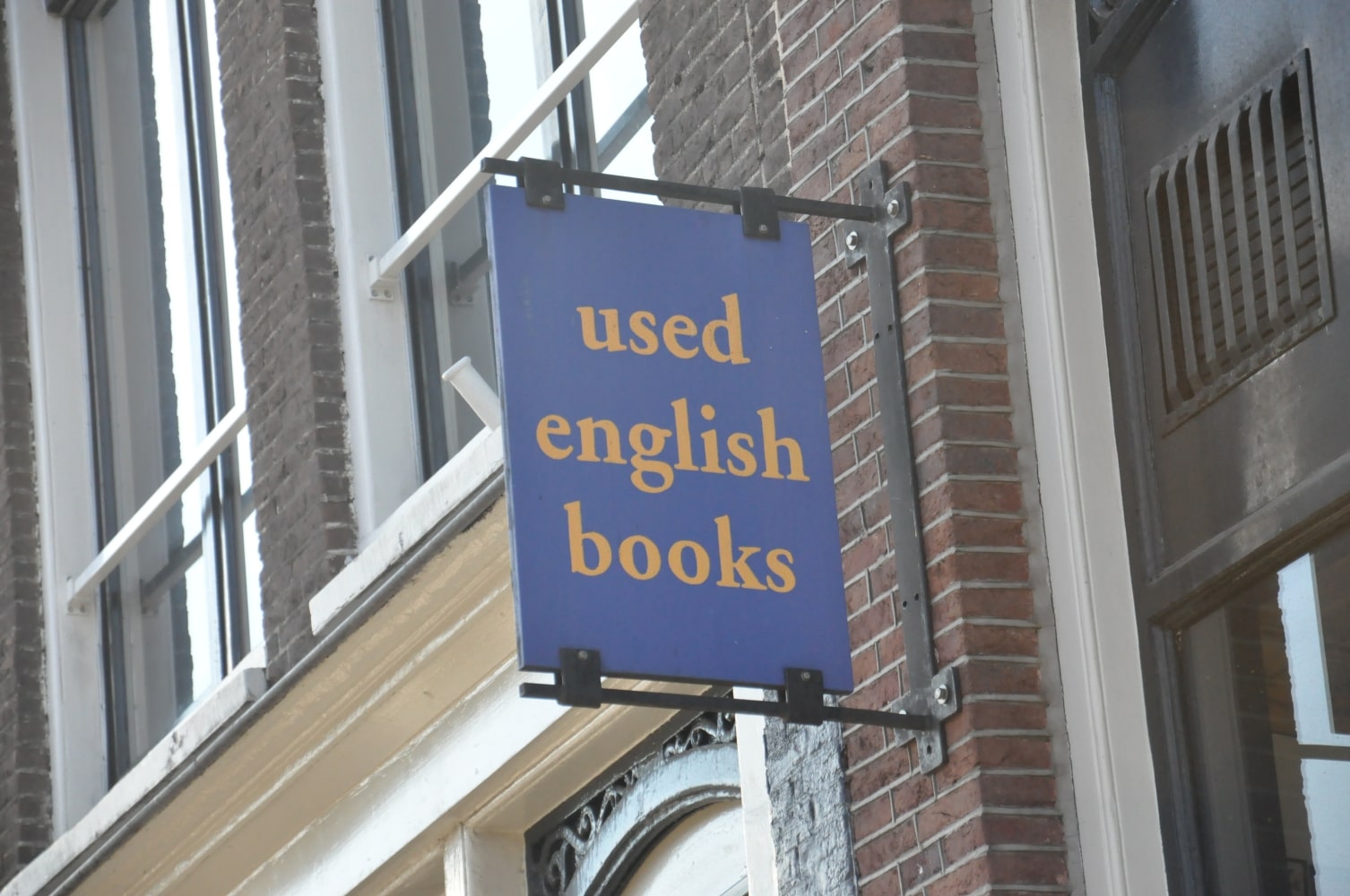 Our book selection covers 40 categories.
We have everything from high-brow fiction to pulp crime novels. From scholarly anthropology to popular science. You'll also find a poetry collection, titles in philosophy, and a range of history titles. Seeing is believing, so feel free to browse our selection during opening hours.
Literature
Our most popular section. All sorts of fiction here: classics (Austen, Dickens), contemporary (Murakami, Atwood), short stories (Munro, Carver), crime (Christie, Chandler), historical, experimental, etc.
History
We have a wide range of titles here from different eras. Most of it is western history, but we also buy/sell books including other areas.
Travel Literature
Whether it's humour (Bill Bryson) or austere adventure (Wilfred Thesiger), epic cycling trips (Dervla Murphy) or daring exploration (Ernest Shakleton), we keep a wide range.
Sociology & Anthopology
Browse through our collection as a student looking for specific classical texts or as a general reading with an interest in culture(s) in different times and places.
Business & Management
Looking for biographies of magnates, CEO's and tycoons? Or are you more interested in self-help literature or books on business strategy? This is your section.
Science Fiction & Fantasy
One of our largest sections. You'll find ample choice here, whether it's dragons, vampires, aliens, alternate universes, etc.
Psychology
Titles here range from serious Freudian studies, to more accessible Oliver Sacks books. There's also a separate section for pop psychology featuring self-help books.
Philosophy
Depending on what we've bought in recently, you'll find a selection of classical texts by Hume and Nietzsche, ethics, epistemology, political philosophy, or entry-level theory of knowledge.
Miscellaneous
Frankly, we've too many categories to list them all, and titles are coming and going quickly. Visiting our store is the best way of seeing our wide range of books!
How do I know if you have the book(s) I'm looking for?
We don't keep a database of our books, so you'll have to come in person. Once you're in the store, we can point you in the right direction.
WE DO NOT MAKE BOOK RESERVATIONS.
---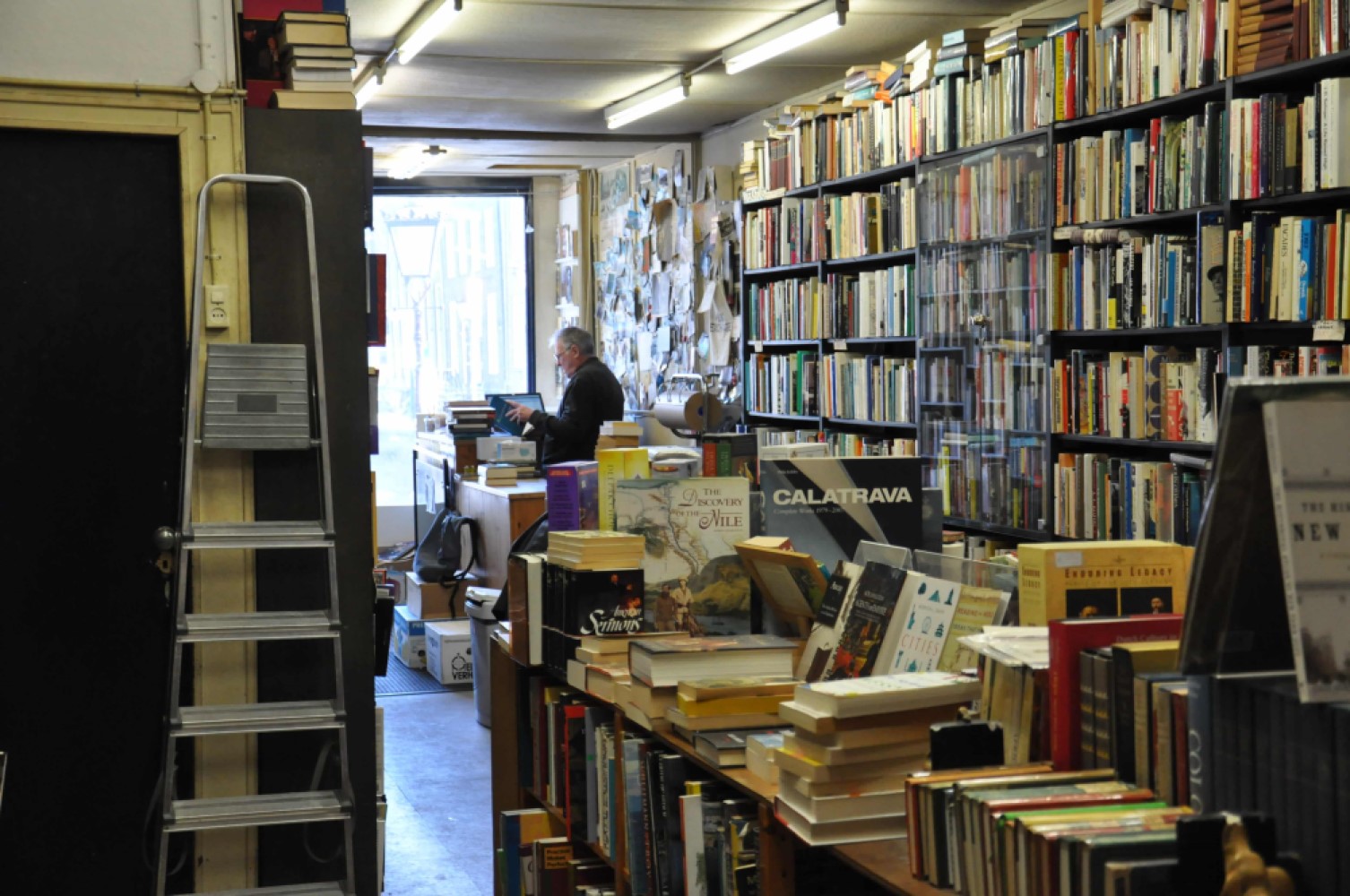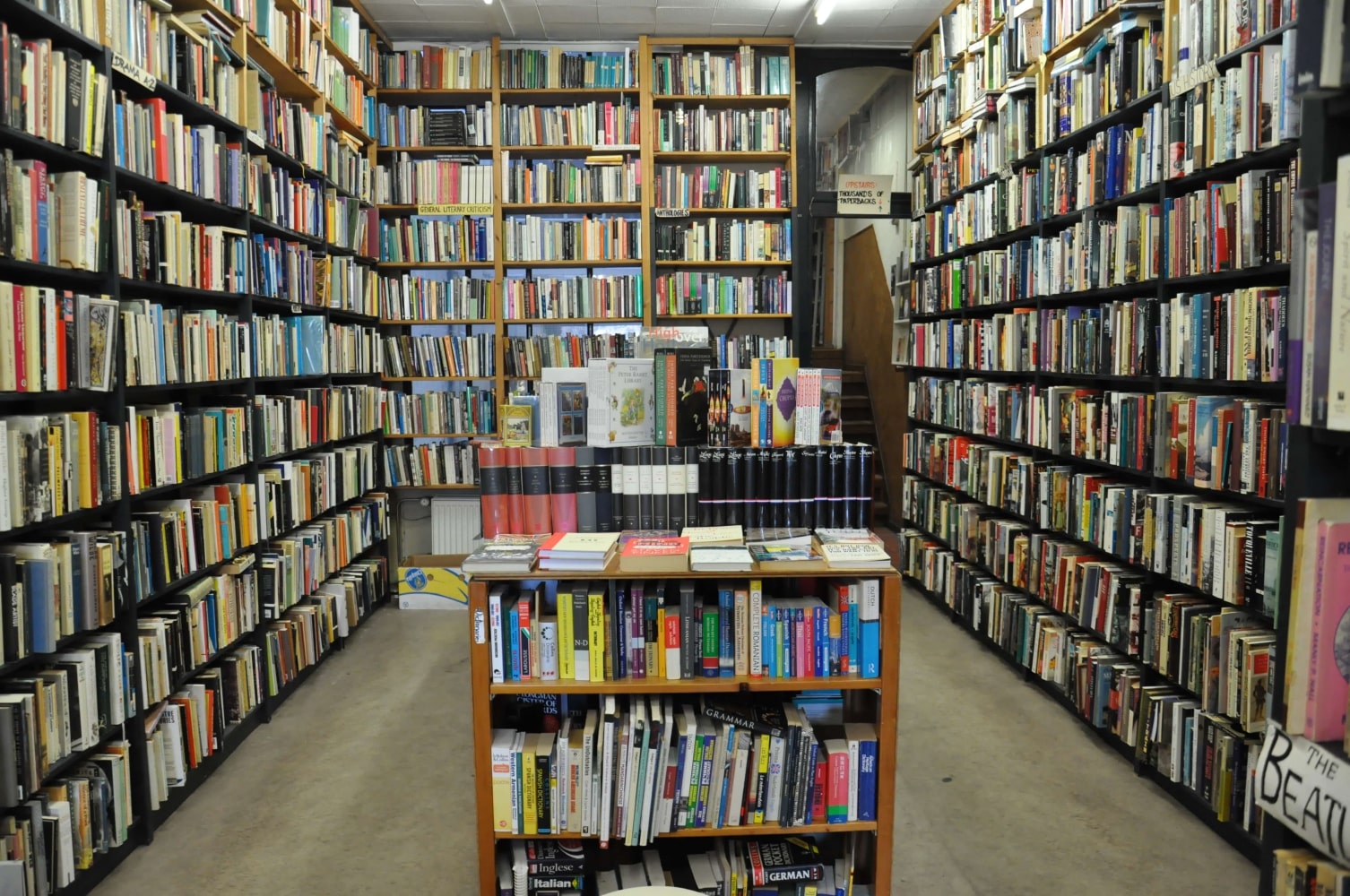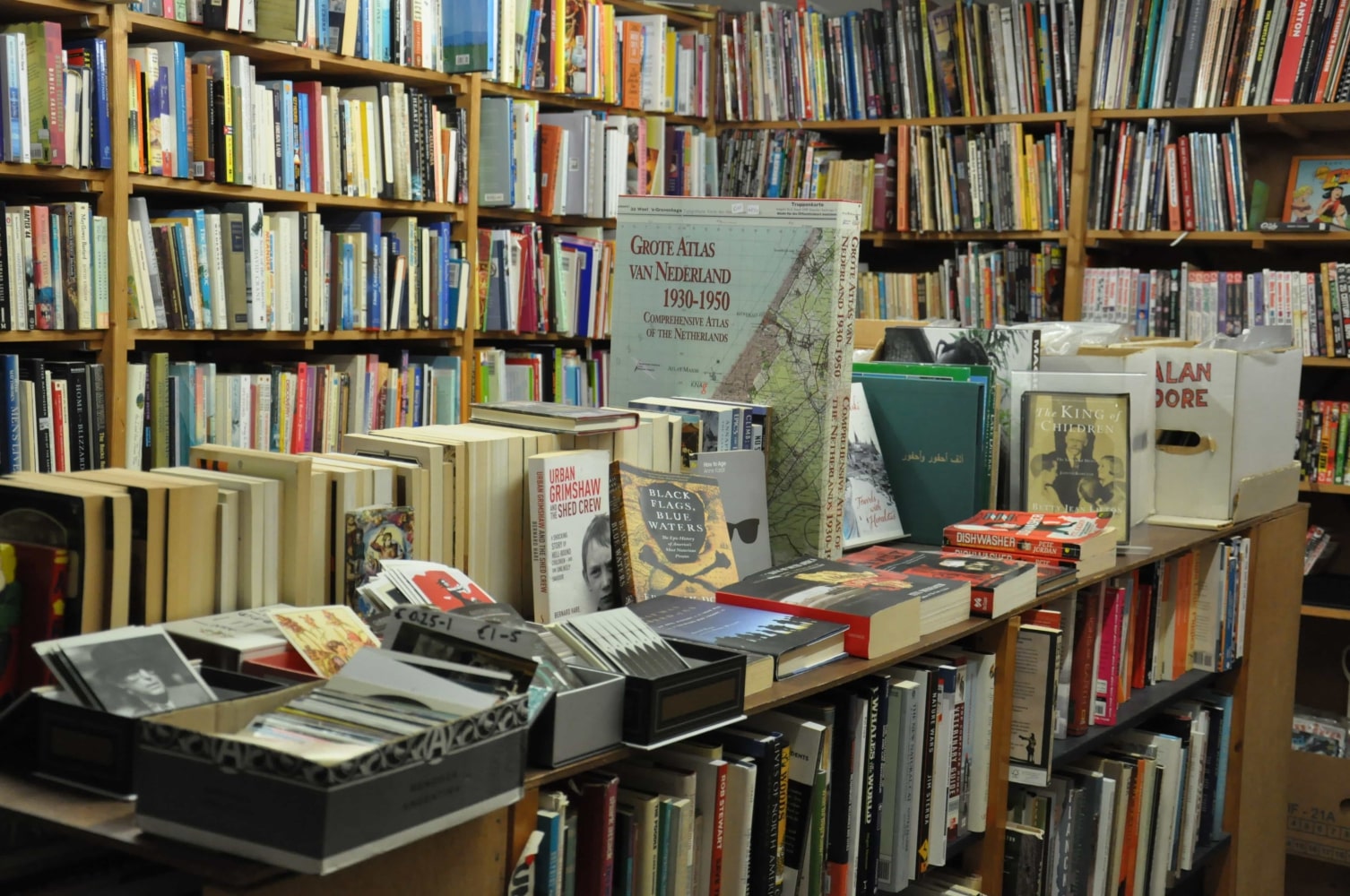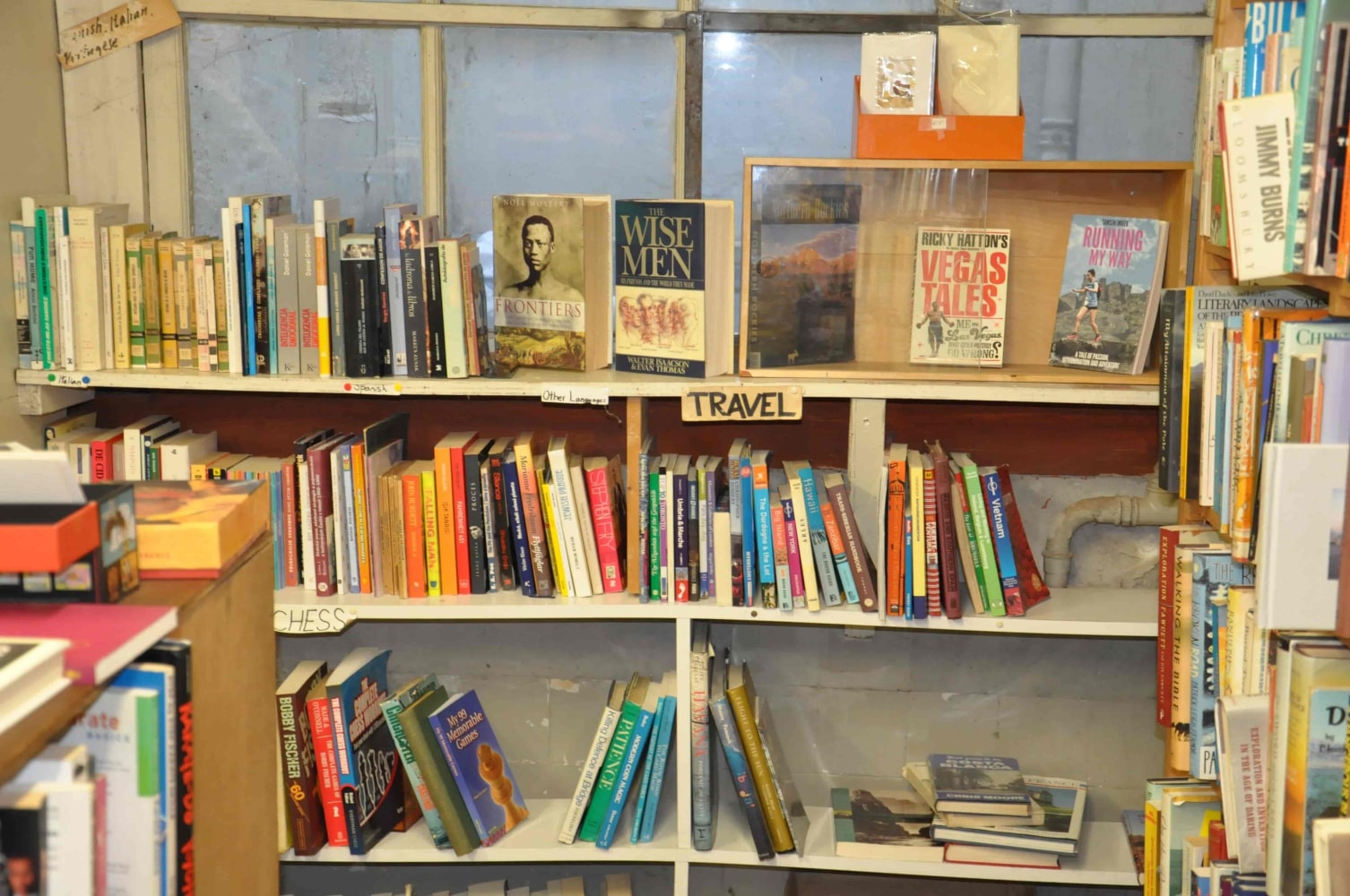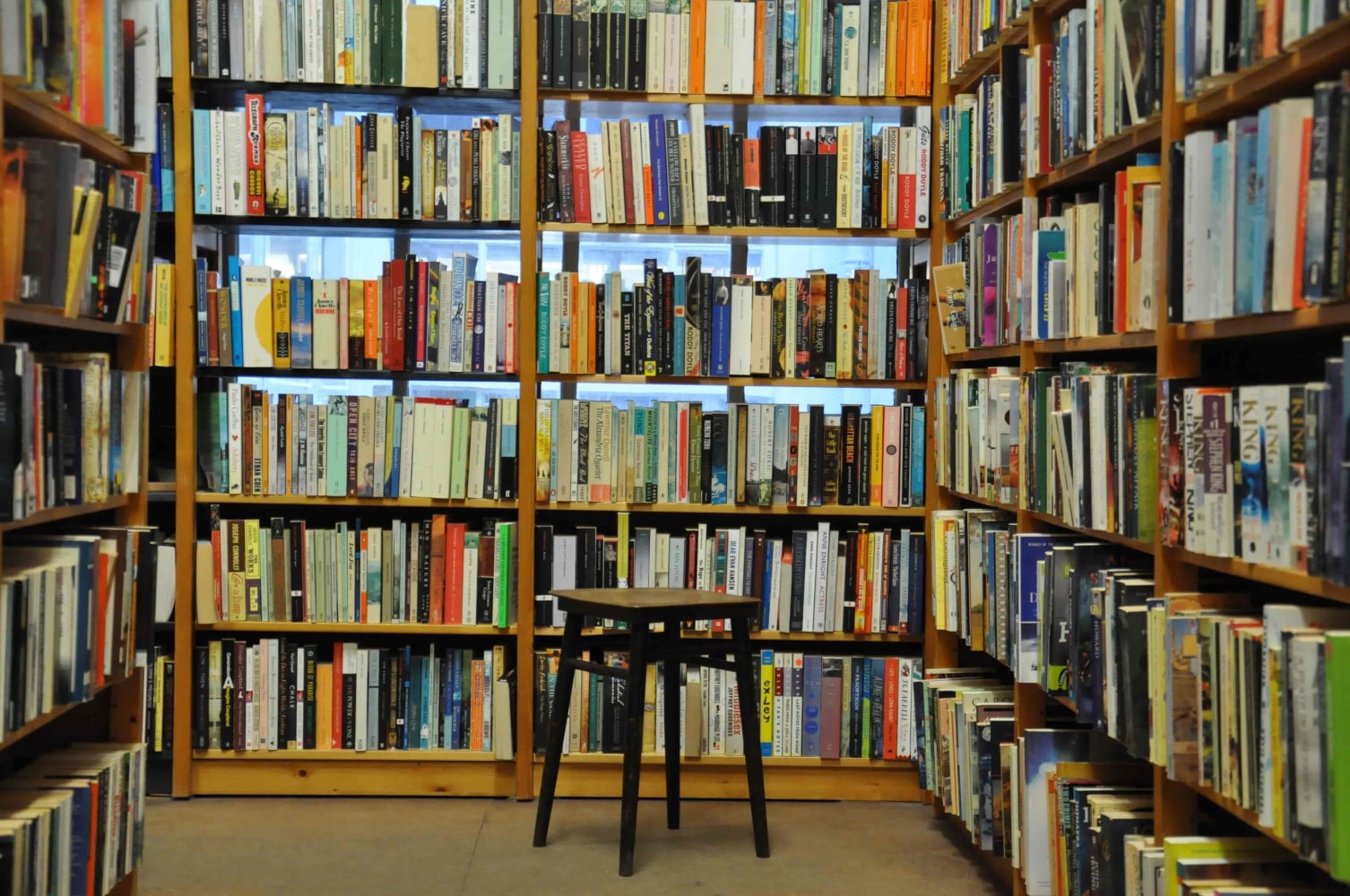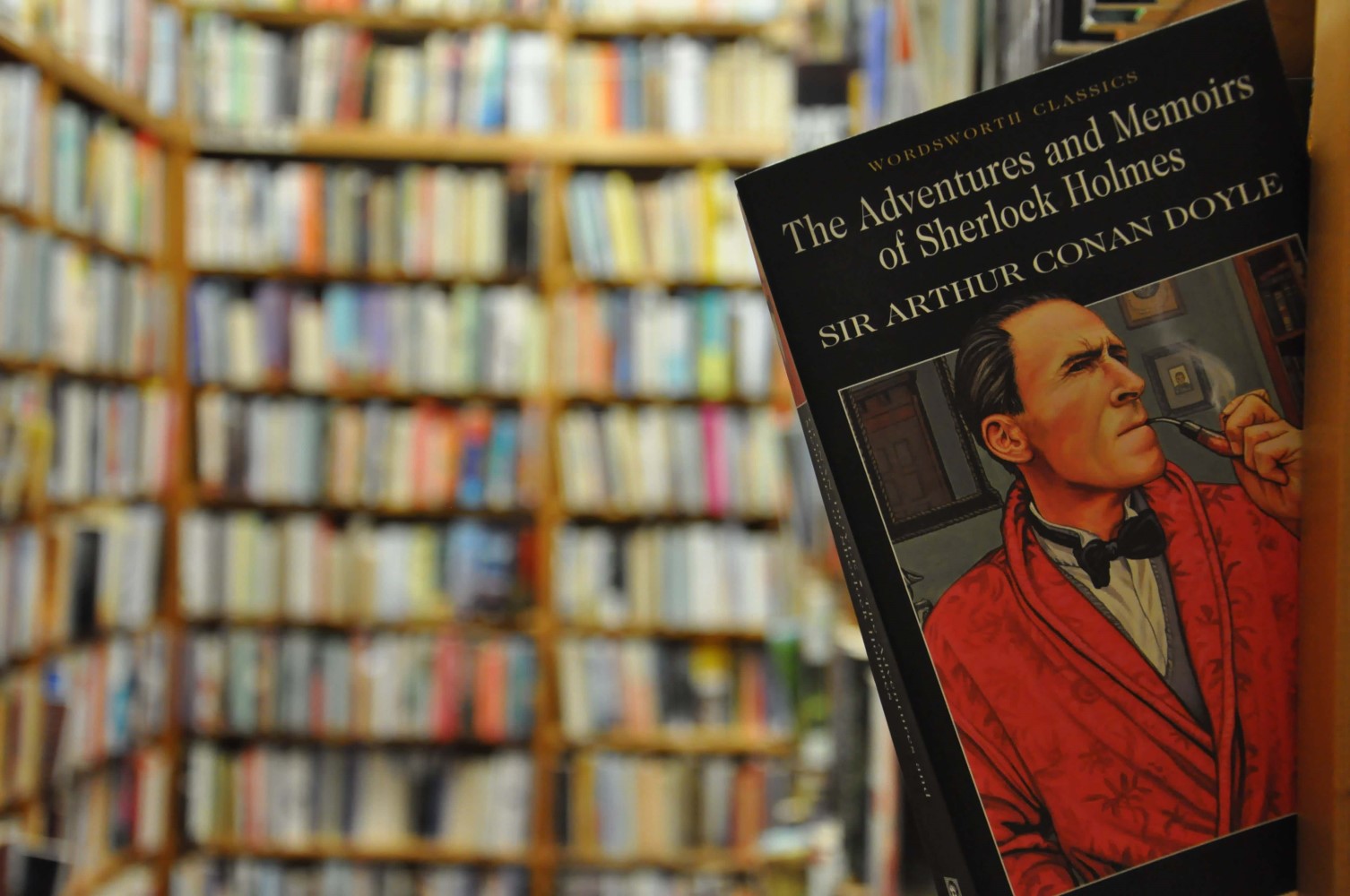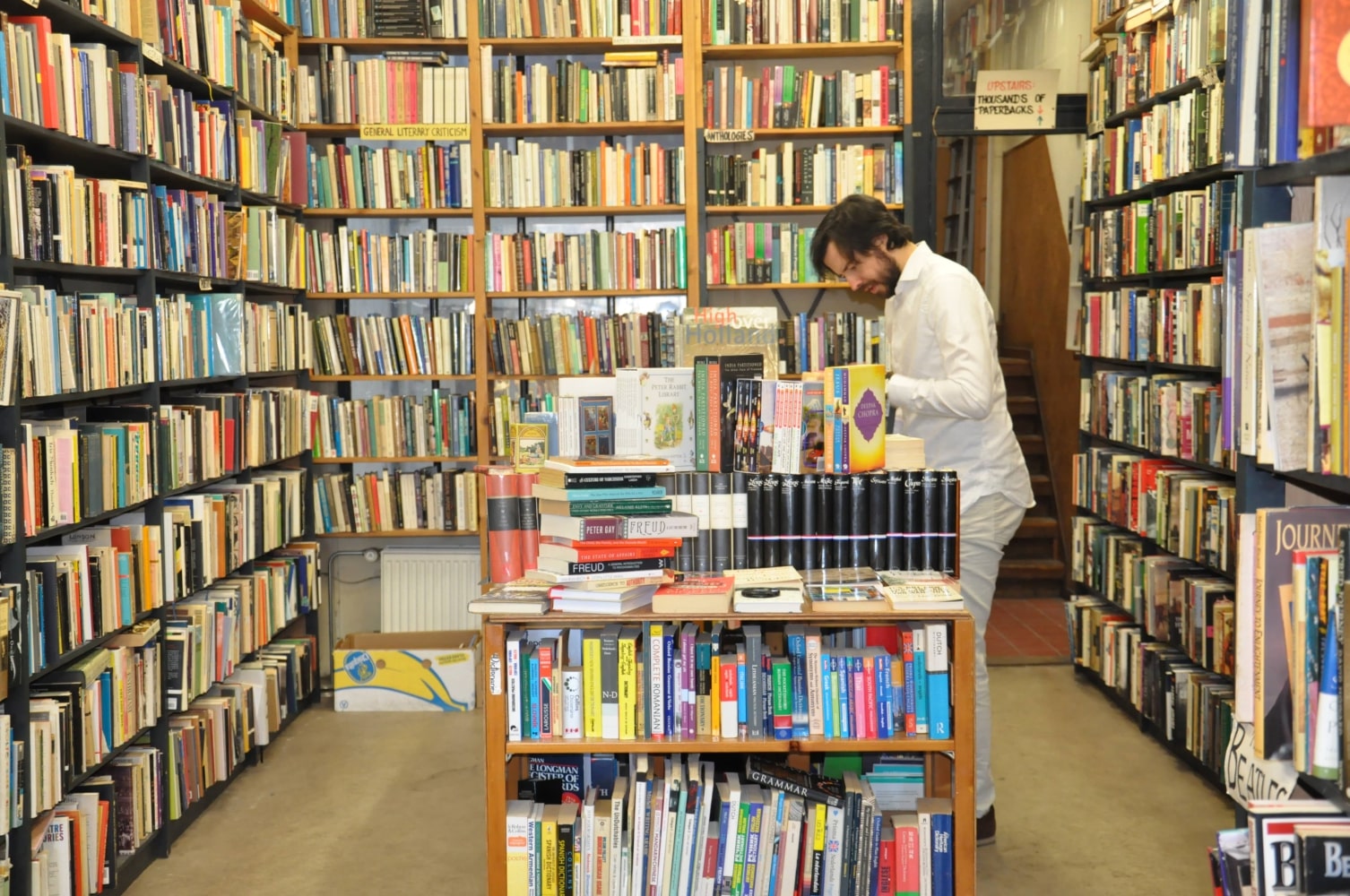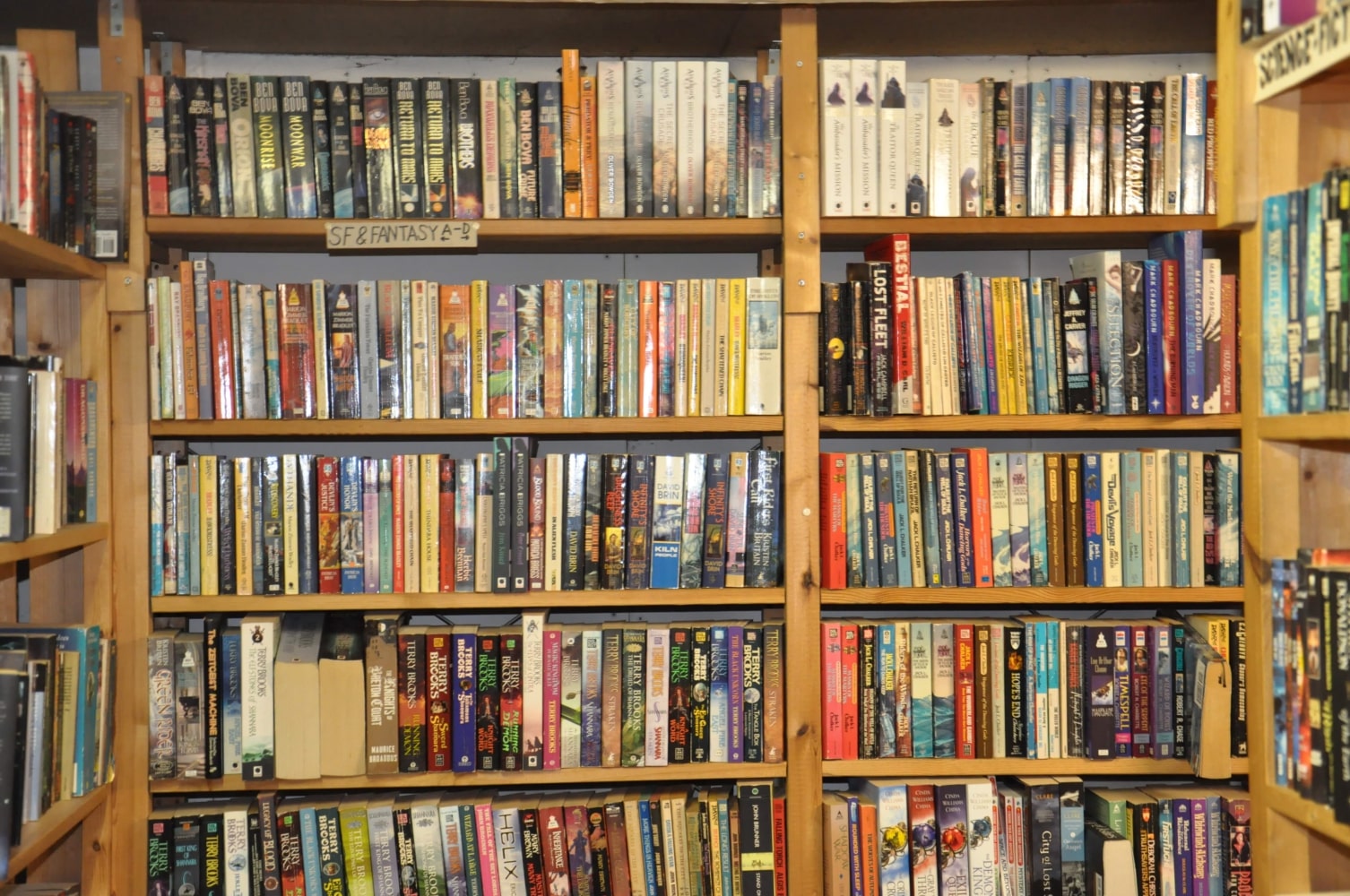 We are excited about our customer reviews
This place is awesome! The collection keeps going on and on. And somehow the helpful staff has managed to memorise which books they have in stock. I also like selling my novels back to get a discount on new ones. The only thing this store is missing is a bookstore cat!
So many wonderful books! They have a well-rounded selection of English books at very good prices. I always end up buying more books than I had planned on.
Places like this are the reason I keep coming back to Amsterdam. Each time I visit, I always manage to discover new books. The hardest thing about going to the Book Exchange is making my mind on which books to buy: the selection if massive and I can only carry so many with me.!
The Book Exchange is a book lover's sanctuary. Their stock is better than most of the shops back in Scotland! They keep their books well-organised by category, and the guys who work there are friendly. It's a must-visit for any bibliophile.
Sell your Books
You can bring in your books or send us a list of your books, or a clear photo of them so we can make a pre-selection of titles we're interested in. This way you'll avoid coming to the store carrying titles we're overstocked in. No need to send us individual photos of each book. Photos showing their titles and spines is good enough (see examples in the photos bellow).
We'll let you know which ones we're interested in. You can then bring your books to the store at your convenience.
Once we see the books in person, we'll make you an offer for them. (We can't make offers for books without first seeing them in person.)
You can choose to sell us your books or trade them to us for store credit.
Store credit functions the same way gift certificates do. You can earn store credit by trading in your books. You get more value for your books if you trade them in for store credit than you do for cash.
Store credit does not expire.
Our Location
Business Hours